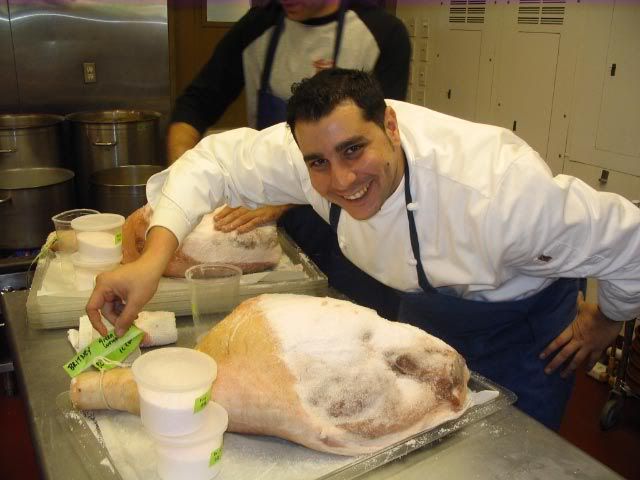 Devin Knell, executive sous chef of the French Laundry, sent me a gallery of Thomas Keller's staff working on our pigs.
You can see the pictures
here
(including Mangalitsa preparations) and
more here
. You can get some sense of how big the Berkshire hogs were
here
. You can see how the Mangalitsa is a bit dark
here
. Older Mangalitsa are darker yet.
Thanks very much, Devin, for showing us what you did with those pigs!